Business Online (BOL) Mobile App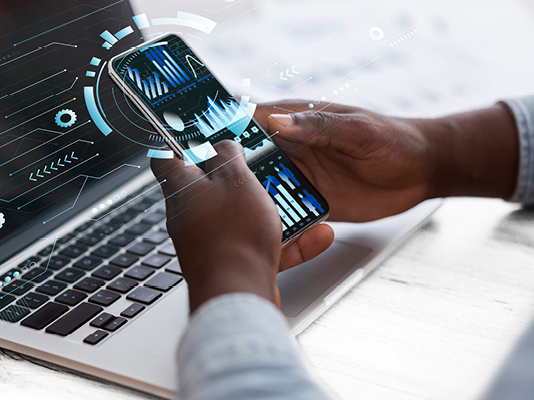 An innovative digital channel that gives you the ability to manage your business accounts and perform important time-critical tasks securely from the palm of your hand.
The App has been designed for mobile phones (Android and IOS) , tablet devices (Android and IOS) and gives you an overview of your clients profile activity and enables you to perform important time-critical tasks such as the authorisation and approval of transactions.
Benefits
The BOL Mobile App offers on the go convenience and accessibility to your BOL profile, accounts and account activity.
On the go authorisations, viewing balances, statements and password resets.
Features
Access multiple profiles.
View accounts, transactions and statements.
Authorise, decline or stop payments.
View Payment, Collection and Transfer batches and approve or decline payments instantly.
Want to know more
If you have any questions or need assistance with the Mobile App contact your relationship manager.